Xiaomi has announced a new concept phone and if we're translating the company's social media, it seems to have a portless design sans any buttons or other opening.
The star of the show here is the new "Four-curved Waterfall Display." According to the company, it achieves an 88-degree curve on all four sides of the phone, eliminating any frame or bezels.
It is a lot like Vivo's Apex concept phone that was the first to introduce a portless design back in 2019. The only difference is that the screen on the Apex phones curves on the left and right edges, while the display on the new Xiaomi concept phone also offers curves at the top and bottom.
Xiaomi hasn't shared many details about its new concept phone yet, but it most likely includes an under-display camera seeing that the screen spills over to the edges leaving no room for a pop-up camera.
The company claims it has 46 technical patents for the whole machine.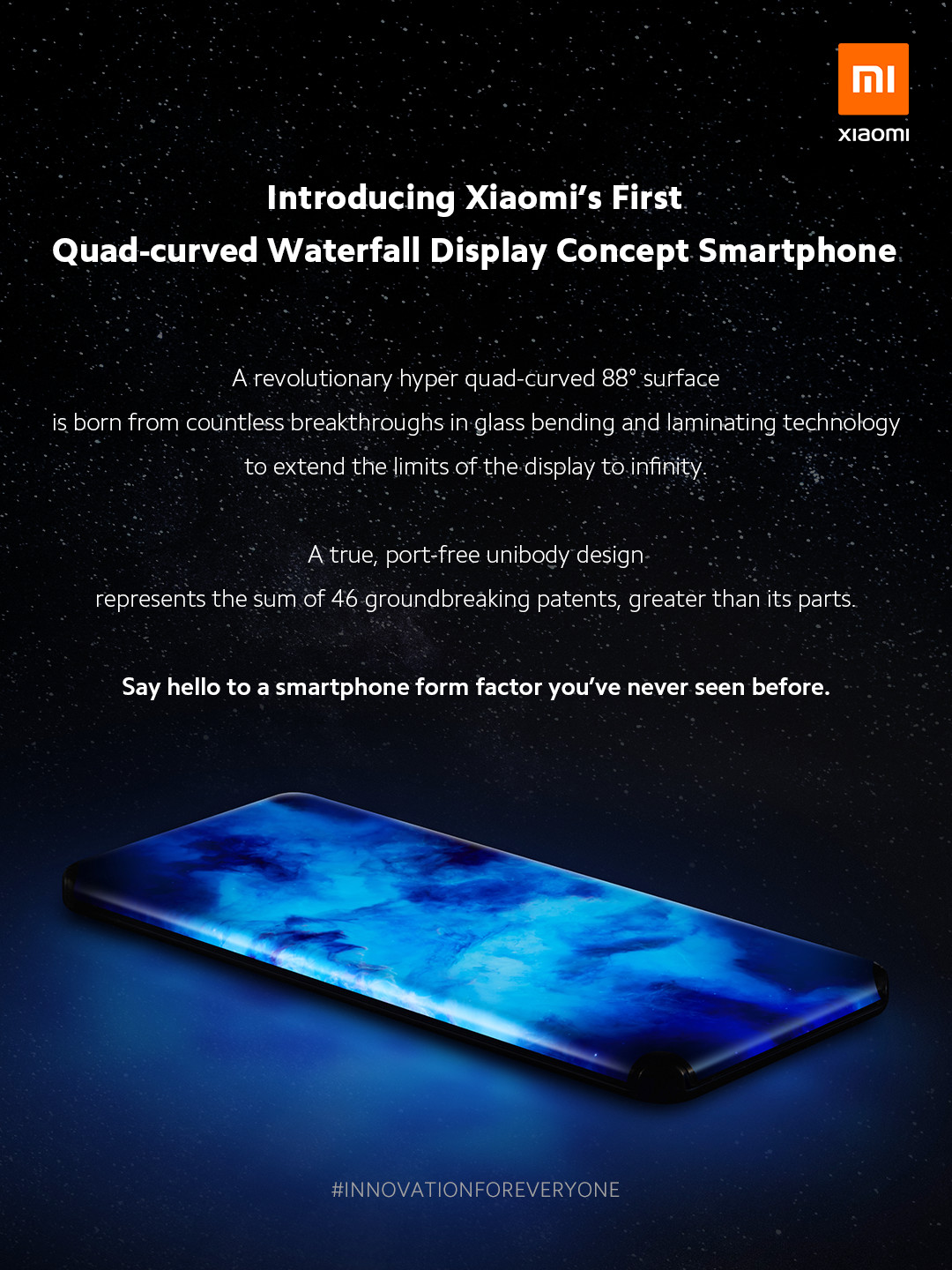 It's unlikely that Xiaomi will put such a design into production anytime soon. For once, we don't think the world is ready for portless phones that lack things like a SIM tray, volume keys, microSD card slots, and other important hardware attributes.
You can find more about this from their official press release on mi.com